Reviews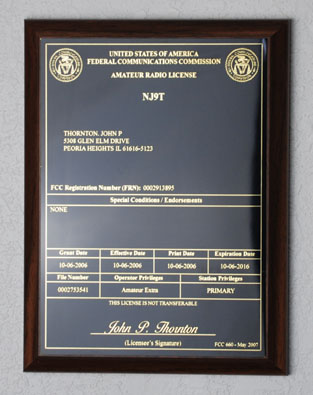 Amateur Radio License Plaque - Black & Gold on Walnut
Just got mine today. It isn't just nice, it's spectacular! The photo is accurate but it looks a mill...
Date Added: 03/30/2017 by Jeff Parker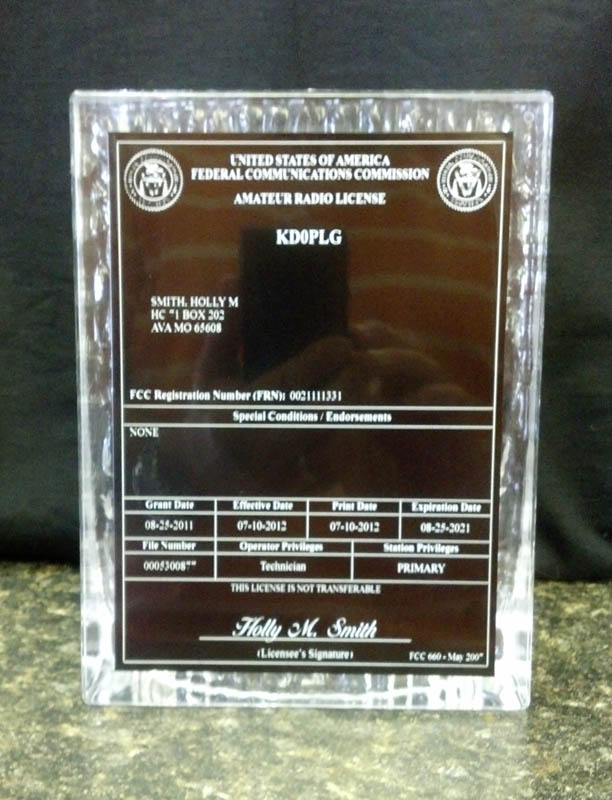 Amateur Radio Sculpted Ice License
Excellent quality and super fast delivery. I ordered Friday afternoon and received it Monday morning...
Date Added: 02/13/2017 by Jim Lanigan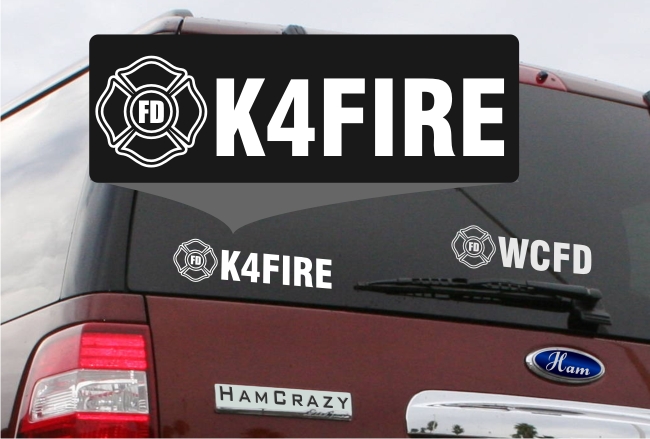 Fire Fighter Callsign Window Decal
Really looks Great! Liked it so much, I am ordering two more. : )
Date Added: 01/11/2017 by Wayne L Shirk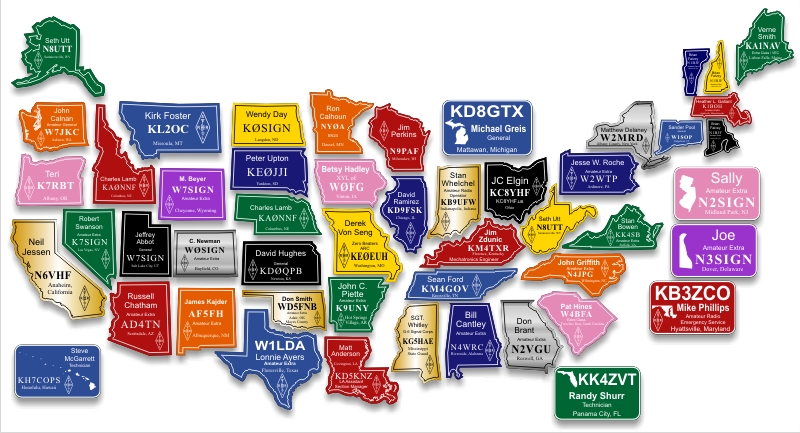 State Shaped HAM Radio Callsign ID Badges
This is an excellent product with your name and call sign on a background in the shape of a state. I...
Date Added: 09/07/2016 by Ed Griffith (KC6WCT)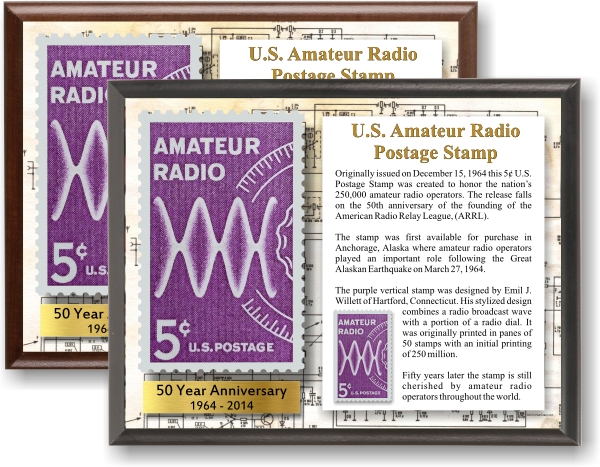 US Amateur Radio Postage Stamp Commemorative Display Plaque
The plaque is very nicely made! Having it to commemorate our wedding 50 years ago, gives us joy, as ...
Date Added: 07/31/2016 by Helen Ladwig
Your IP Address is: 54.82.81.154